Unexpected Season 5 or Cancelled? TLC Renewal & Release Date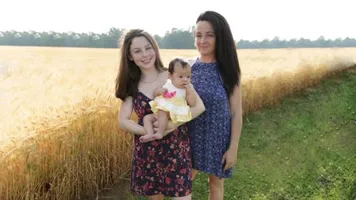 Unexpected cancelled or renewed?
Get the very latest Unexpected cancel/renewal status
The prospect of cancellation is a very real fear for most, if not all, TV shows. The axe will surely fall eventually, but WHEN? With our team of network sources and insiders, we have the very latest news on whether Unexpected is cancelled or renewed? Our handy cancel/renew tracker will keep you up to speed on the status of "TLC TV show Unexpected!
Unexpected Season 5 Cancelled or Renewal Status :
Keep Me Updated On Latest Releases
Unexpected Season 5 Premiere Date :
About Unexpected TV Show
Unexpected returns with three series-established moms: Tyra, Lilly, and Jenna, and two new soon-to-be moms: Kylen and Emersyn, all navigating the difficulties that accompany early parenthood and relationship battles. Returning mom Tyra manages her complicated relationship with her child's father and the dynamic between herself and her sister Tiarra and cousin Taylor, both of whom are pregnant. Lilly discovers independence, and the stress that comes with it, as she moves out of her mom's home and in with her fiancé, Lawrence. Coming from a broken home herself, Jenna desperately tries to make a happy family for her baby. Pregnant newcomer Kylen is forced to grow up alongside her overly confident boyfriend Jason as they prepare for the arrival of their son. New pregnant teen Emersyn must find a way to balance the restrictions put in place by her strict mother and the limitations of her unprepared boyfriend Mason. Unexpected is the story of young love, blind confidence of the unknown, parental tension and concern, and teenagers facing the complicated journey of early parenthood. Join the conversation using #Unexpected. UNEXPECTED is produced by Eastern TV for TLC.
Filed Under: TLC | Renewed