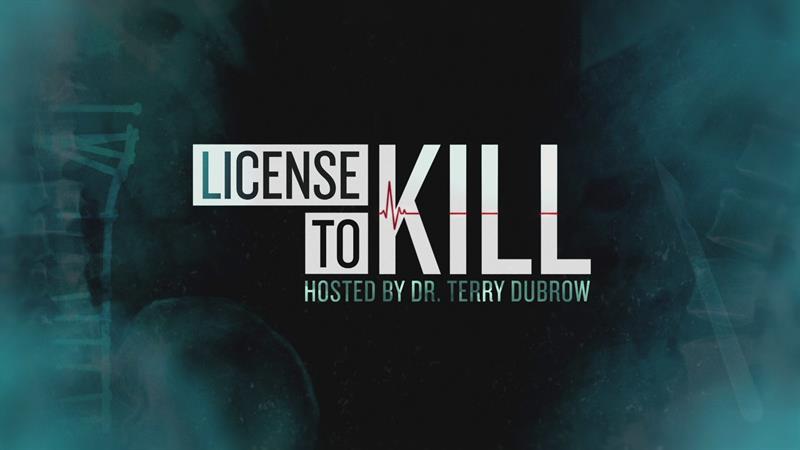 Is License to Kill Season 2 cancelled or renewed?
Get the very latest License to Kill Season 2 cancel/renewal status
Find out License to Kill Season 2 release date on Oxygen

The prospect of cancellation is a very real fear for most, if not all, TV shows. The axe will surely fall eventually, but WHEN? With our team of network sources and insiders, we have the very latest news on whether License to Kill is cancelled or renewed? Our handy cancel/renew tracker will keep you up to speed on the status of Oxygen TV show License to Kill!
License to Kill Season 2 Cancelled or Renewal Status:
License to Kill Season 2 Premiere Date
About License to Kill TV Show
Oxygen, the destination for high-quality crime programming, investigates the jaw-dropping cases of murderous doctors, nurses and medical professionals in the new series, "License to Kill" premiering on Sunday, June 23 at 7pm ET/PT. Hosted by renowned plastic surgeon Dr. Terry Dubrow ("Botched"), the series chronicles the harrowing accounts of patients put into jeopardy by medical professionals' insidious use of their expertise.

OXYGEN'S "LICENSE TO KILL" HOSTED BY DR. TERRY DUBROW RETURNS FOR SEASON TWO ON SATURDAY, AUGUST 8 AT 6PM ET/PT

· Oxygen, the destination for high-quality crime programming, kicks off a jaw-dropping second season of "License to Kill" on Saturday, August 8 at 6PM ET/PT.

· World-renowned plastic surgeon and certified expert for the California Medical Board, Dr. Terry Dubrow ("Botched") returns as host and executive producer to guide viewers through shocking stories of crimes made by medical professionals.

· Each one-hour episode is told from the perspective of victims, families, colleagues, and law enforcement, and exposes what happens when the hands that should heal are used to cause harm on vulnerable patients seeking medical attention.

· The premiere episode follows Dr. Anthony Pignataro, a New York-based plastic surgeon who gained notoriety for inventing a "snap-on" hairpiece. After falsifying credentials and harming patients during routine cosmetic surgeries, investigators uncovered dark secrets surrounding the criminal doctor.

· Trailer: https://www.oxygen.com/license-to-kill/season-2/videos/license-to-kill-with-terry-dubrow-returns-august-8th

Coming up this season:

· The 12-episode season chronicles harrowing tales including a Las Vegas man who posed as a natural doctor performing invasive medical procedures in highly unsanitary conditions; a doctor who over-prescribed opioids to unsuspecting college-aged men; an incompetent cosmetic surgeon who preyed on a disenfranchised community; a pharmacist who diluted his cancer patient's chemotherapy treatments; and a pain management specialist who aided in the opioid addiction of an entire town.

· This season, Dr. Dubrow uses his medical expertise to take viewers into the minds of each distinctive killer, while investigating the reasons behind their heinous crimes. Whether they were money-hungry, ego-driven, or a criminal who conned their way into the medical field, these killers lost sight of their Hippocratic Oath and used their practice for evil.

· The series recounts how authorities stopped these medical professionals' malpractice to seek justice for the victims that were harmed or put in jeopardy.

"License to Kill" is produced by Shed Media with Dan Peirson, Adam Kassen, and Terry Dubrow serving as executive producers.