Finding Your Roots Season 8 or Cancelled? PBS Renewal Status, Premiere Date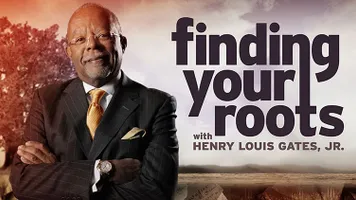 Finding Your Roots cancelled or renewed?
Get the very latest Finding Your Roots cancel/renewal status
The prospect of cancellation is a very real fear for most, if not all, TV shows. The axe will surely fall eventually, but WHEN? With our team of network sources and insiders, we have the very latest news on whether Finding Your Roots is cancelled or renewed? Our handy cancel/renew tracker will keep you up to speed on the status of "PBS TV show Finding Your Roots!
About Finding Your Roots TV Show
FINDING YOUR ROOTS, Season Eight features ten new episodes showcasing guests who have excelled in a wide array of fields, each with ancestral stories that touch on the human experience and bring insight into how they became the trailblazers they are today. Among the guests are stars of the stage and screen Amy Carlson ("Blue Bloods"), Terry Crews ("Brooklyn Nine-Nine"), Tony Danza, Raúl Esparza ("Law & Order: SVU"), Kathryn Hahn ("Wandavision"), Rebecca Hall (Vicky Cristina Barcelona), Nathan Lane, John Leguizamo, Leslie Odom Jr. (Hamilton) and Melissa Villaseñor ("Saturday Night Live"); multi-hyphenates Pamela Adlon, Lena Waithe and Regina King; filmmakers Lee Daniels ("Empire," Precious) and Damon Lindelof ("Watchmen," "Lost"); fashion legend André Leon Talley; journalist Erin Burnett; talk show and radio host Mario Lopez; restaurateur David Chang; and activists Brittany Packnett Cunningham and Anita Hill. "I am thrilled to share the deeply moving and surprising stories of the wide range of guests in Season 8 of FINDING YOUR ROOTS. I am humbled by the passion and the support our series has inspired from every sector of our society. Our guests--and their ancestors--embody what Finding Your Roots and the American Experience are all about: America is a nation of immigrants, willing and unwilling, but at the level of the genome, despite our apparent differences, we are 99% the same. Each of us is complicated in our own unique ways, but each of us descends from ancestors who have a story to tell and the goal of FINDING YOUR ROOTS is to allow them, at long last, to tell those stories. At a time when our country has witnessed so much strife over the last year, it is so important to remind our fellow citizens of how much we share in common. That so many talented people participated in this season in the face of the pandemic is a testament to the power of storytelling. In the most challenging of times, it is comforting--and inspiring--to know where you come from, and to reaffirm the unity of the American people."
Finding Your Roots Season 8 Cancelled or Renewal Status :
Keep Me Updated On Latest Releases
Finding Your Roots Season 8 Premiere Date :
Finding Your Roots Season 9 Trailer
Filed Under: PBS | Renewed