Big Mouth Season 5 or Cancelled? Netflix Renewal Status, Release Date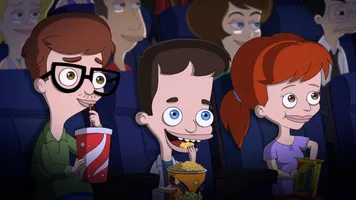 Big Mouth cancelled or renewed?
Get the very latest Big Mouth cancel/renewal status
The prospect of cancellation is a very real fear for most, if not all, TV shows. The axe will surely fall eventually, but WHEN? With our team of network sources and insiders, we have the very latest news on whether Big Mouth is cancelled or renewed? Our handy cancel/renew tracker will keep you up to speed on the status of "Netflix TV show Big Mouth!
Big Mouth Season 5 Cancelled or Renewal Status :
Keep Me Updated On Latest Releases
Big Mouth Season 5 Premiere Date :
About Big Mouth TV Show
Starting with "No Nut November" and continuing through New Years Eve, Big Mouth Season 5 takes on the theme of LOVE & HATE with the introduction of lovebugs and hate worms, amorphous creatures that can shift between the two forms (like caterpillars and butterflies). Nick's lovebug, WALTER (Brandon Kyle Goodman), pushes Nick to pursue his feelings for Jessi until she publicly rejects him, turning Walter into a hate worm who leads Nick down a dark, rancorous path. Meanwhile, Jessi's lovebug, SONYA (Pamela Adlon), appears as Jessi gets closer with Ali and eventually wonders if she loves her as more than a friend. Jessi and Ali's new close bond, and joint co-opting of Missy's affinity group, sends Missy into her own hate spiral, fueled by hate worm ROCHELLE (Keke Palmer). Jealousy, unrequited love, and newfound crushes abound in this new form-breaking season as the Big Mouth teens navigate 8th grade.
Big Mouth | Season 5 Official Trailer | Netfl
Filed Under: Netflix | Renewed